Are you ready to grow with IXON?
Keep machines running, that is
what we do
We believe in a world of improved machine-efficiency and productivity which will lead to better availability of goods with a higher quality and flexibility.
But how? By offering a complete solution, consisting of a cloud platform and connectivity hardware, with which machine manufacturers, system integrators and production companies can connect, collect insights and collaborate to improve their processes.
This is how IXON is transforming manufacturing. Are you ready to join the revolution?
Learn more
The IXON DNA
Do you have what it takes to join our team?
Inspire
We bring out the best in each other. Everyone has both the chance and the obligation to make a difference, for IXON and for themselves. To learn, share, grow and be a positive example for colleagues and customers. Because in the end, we only succeed when everyone succeeds.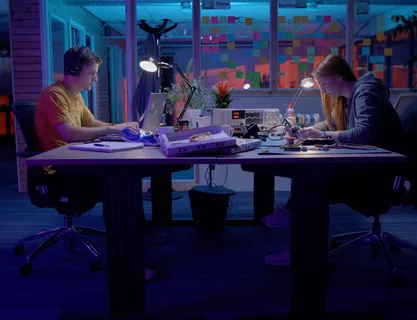 Innovate
We are true innovators. We listen to our customers and never assume we know best. We always pursue improvement and development – not just of our products, but also of ourselves. We are curious, never done learning, always pursuing new possibilities. That's what we call real innovation!
Explore
We dream big and think long-term. We're dedicated to continuous growth and aren't afraid to explore the unknown. Our team can be found all over the world, looking for new adventures to expand our horizon. We embrace challenges, new concepts and technologies to improve products, organisation and processes.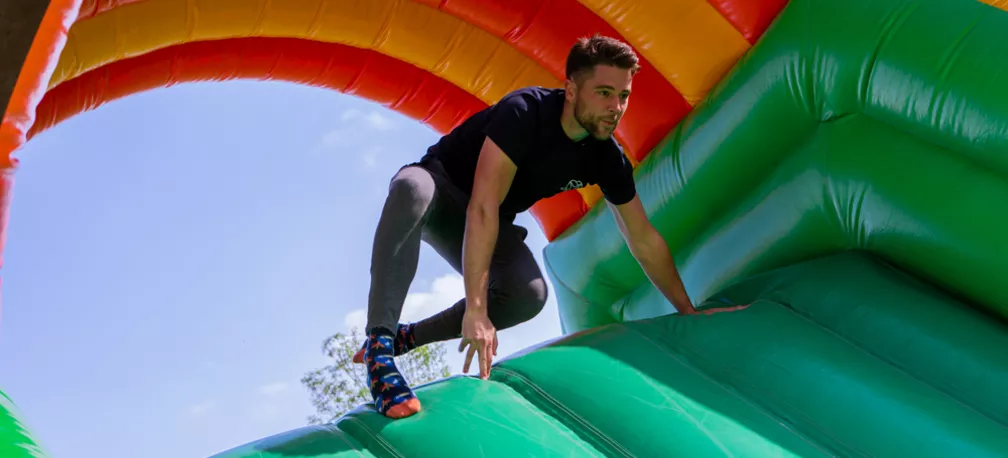 Together!
Success is best when it's shared! We succeed and we fail as a team. By working together we bring out the best in each other. Because on your own you can create something great, but together you can go even further.
71
%
Annual growth over the last 3 years
28
Average age of our employees
'
14
The year IXON was founded
Working in close collaboration is a talented team of over 70 people with both seasoned professionals and young, high-performing innovators. Together we deliver a team effort. We're focused on making an impact – from day one.
Think big, start small, scale fast!

But we never forget to have fun along the way. Whether it's a table tennis tournament, Christmas breakfast or a relaxed Friday afternoon drink, we always make time to enjoy ourselves together.
Our headquarter is located in Beugen, just 30 minutes from the city center of Nijmegen. It's designed to inspire innovation, big ideas and community.
A lot of attention has been paid to sustainability and a healthy working environment. The building is surrounded by a large ecological environment and fully equipped with solar panels and a geothermal heating system. Can we save you a desk?
Zuster Bloemstraat 20, 5835 DW Beugen, The Netherlands